When it comes to sightseeing with kids, the Polynesian Cultural Center is a favorite spot. The Polynesian Cultural Center is especially kid-friendly, but there are certain things to keep in mind before visiting. For example, starting early (around 12:45 pm) or leaving early is best. Guides recommend that you move quickly, so you'll be able to see the most exciting part of the museum.
Ho'omaluhia Botanical Garden
Ho'omaluhia, which means «peaceful refuge» in Hawaiian, is located on the windward side of Oahu. It was designed by the U.S. Army Corps of Engineers and opened in 1982. There are several family-friendly activities to enjoy here, including guided nature walks.
Located in Honolulu, this Garden is a great place to take your six-year-old. It's a 14-acre space full of mature trees and specialty gardens. There's also an orchid area and a preserved Hawaiian village. Visitors can enjoy the waterfall and picnic areas and even take a picnic.
A great place to take a six-year-old on Oahu is the Ho'omaluhia Botanic Garden. It's free to visit and has beautiful green mountain backdrops. If you'd like to see more of the island, check out the Lyon Arboretum, an arboretum outside Manoa Falls. Lastly, do not forget to stop for a treat of shave ice. This famous frozen treat is made with dozens of different flavors. Add ice cream, azuki beans, or mochi for extra flavor.
A beautiful 400-acre property is a home to the Ho'omaluhia Botanic Garden, which features native Hawaiian plants and a lake with a 32-acre lake. There are free admissions to this Garden, and there is camping on weekends. It also has an educational visitor center and a catch-and-release fishing program. Make sure to bring your bait for this activity.
If you're traveling with a young child, it's essential to find out the best time of the year to visit the Garden. Visit Oahu in late summer or early fall for the best weather. However, the island is often busier during the busy summer and holiday seasons, so plan your visit accordingly.
The Garden offers beautiful mountain views and botanical collections from around the world. Be sure to bring a picnic basket and a light rain jacket. The Garden is located in Waikiki and is just a twenty-minute walk away from the supermarket for families planning to bring children. The Garden is a great place to take a six-year-old on Oahu!
Lanikai Beach
There are many reasons why Lanikai Beach is one of the best spots to take a six-year-old on Oahu. Its calm waters and rocky path connect it to the neighboring Paradise Cove. A rocky path leads from the Four Seasons Resort to the beach, which requires you to jump over large lava rocks.
If you're traveling with young children, you might want to spend an afternoon at the beach. This beautiful sand half-mile stretch of beach is lined with palm trees and has a view of the crystal-clear Pacific Ocean. Just a mile offshore are two small islands called «Na Mokulua,» which create an atmosphere of a tropical paradise.
The beach is less busy on weekdays and weekends because it is located in a residential area. You can park your car on the street, but be aware that getting ticketed for parking violations is possible. Parking is scarce on weekends and holidays, so plan your visit accordingly. The beach is not open during the winter, but it's worth visiting during the warmer months.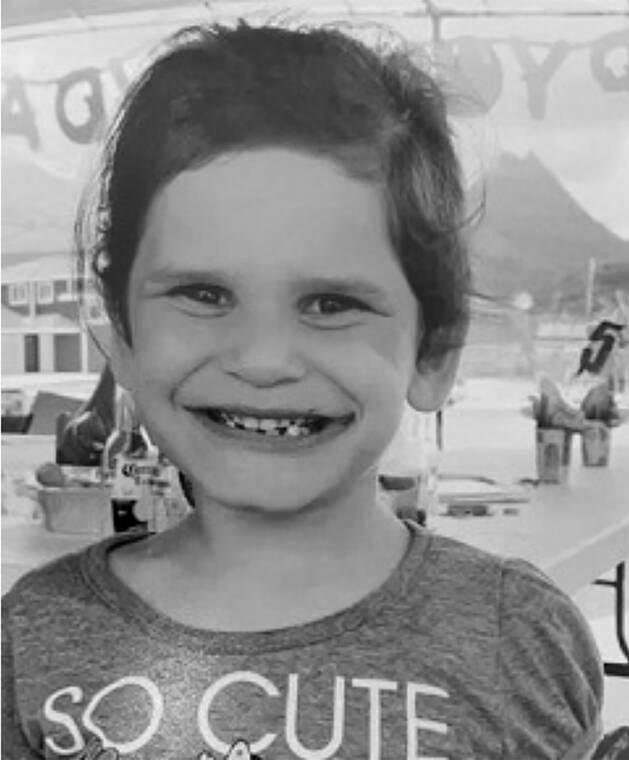 Waikiki Beach is a famous local beach off the beaten path and offers a quiet lagoon perfect for kids. You can enjoy snorkeling here and even SUP surfing here. While at the beach, you can spend the day sunbathing or watching the sunset. The additional park adjacent to the beach is a great place to relax and hang out with the family.
While it's impossible to choose a single spot for a six-year-old on Oahu, there are several places where families with children can enjoy the beach. These places are located in the South Hawaiian Region. Lanikai Beach is the perfect place for families to spend quality time together, especially for families with young children. If you have a child under the age of six, take them on an adventure tour.
A 30-minute hike to the Pillboxes is another option. This trail starts a few blocks from Lanikai Beach and is one of the most accessible trails on Oahu. It also offers incredible views of Lanikai Beach, Kailua Town, and the Koolau coast. During the day, you can also go kayaking or stand-up paddleboarding.
Polynesian Cultural Center
The Polynesian Cultural Center is one of Oahu's top paid visitor attractions. The 42-acre open-air museum and park highlight six Pacific islands' cultures and island nations. It is a fun place to bring children. Several snack and lunch options are available for your children, and they are free to visit.
If you're traveling with a six-year-old, take the day to explore the Polynesian Cultural Center. This 42-acre theme park offers cultural shows, day exhibits, and an evening show called Ha-Breath of Life. The Ali'i Luau is the most popular in Oahu. You can book dinner and luau packages and enjoy an authentic village replica.
The show Ha: Breath of Life takes place on boats and features representatives of six different Pacific Island cultures. It's not the traditional Hawaiian hula, but it does feature Polynesian dancing and multimedia presentations. Your six-year-old will love this experience. If you don't want to spend your whole day at the Polynesian Cultural Center, try one of the many luau events in the area.
If you're traveling with a six-year-old, you might consider taking her to the Polynesian Cultural Center. There, she'll be entertained with Polynesian dance and games and be fascinated by the artifacts and cultural practices of six different island nations. And she'll also enjoy the Polynesian Cultural Center's iMax movie theater, which can provide a great movie experience.
Whether visiting with your family or just a small group of children, the Polynesian Cultural Center is a great place to introduce them to the Hawaiian culture. There are many activities and crafts for kids to try, including hula dancing and poi balls. And there's even a place to get your kid a temporary tattoo.
The Polynesian Cultural Center is located in Laie, on the island's northern shore. You can easily reach the Polynesian Cultural Center by car, Uber, Lyft, or bus 60, which costs $2.75 each way. You can visit the Polynesian Cultural Center anytime from Monday through Saturday, although the hours for individual attractions vary.
Bishop Museum
Located in the historic Kalihi district of Honolulu, the Bernice Pauahi Bishop Museum is a state museum of natural and cultural history. Visitors of all ages can learn about Hawaiian history and culture by exploring the museum's permanent exhibits and traveling through its temporary exhibitions. The museum displays Native American artifacts, Native Hawaiian culture, and Hawaiian art.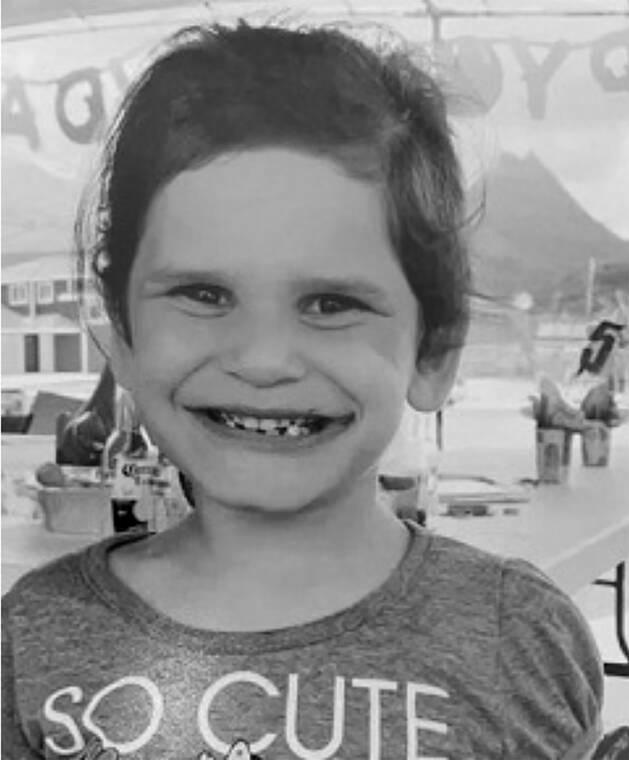 Visitors can also enjoy the museum's cafe, which offers Hawaiian dishes, picnic tables, and free admission. The museum's café also provides a fun environment for learning, with plate lunches of poke, Kalua pork, and other Hawaiian specialties. There's even a toddler-sized playground onsite that a six-year-old can enjoy.
If you're planning a family vacation on Oahu, bring your six-year-old. The Bishop Museum is located at the Hilton Hawaiian Village and is easily accessible via car, Uber, or the Waikiki Trolley. The museum features a submarine ride and a sunken ship. Kids can also see sea animals and Japanese seaweed at the museum's cafe.
For an activity that's fun for everyone, try a catamaran cruise. The island's beautiful waters and waterfalls will please the little ones. On the other hand, a family-friendly activity on Oahu is taking the kids on a catamaran cruise. This activity can be a great way to spend the day with the family.
If you want to explore a little bit more history, head to Honolulu's historic district. The old Hawaiian town of Kahana is located here and has several unique shops and restaurants. The city is accessible by highway 83 or 99. In addition to the Bishop Museum, the city also features the USS Arizona Memorial.
If you're interested in local agriculture, you might be interested in spending time in Kahuku Farms, a farm-to-table cafe on five acres of land. The restaurant sources most of its produce locally and offers value-added products. The cafe's mission is to connect local farmers with customers, and the community, to help them grow, harvest, and sell their products.
Ali'i Kula Lavender
You can visit the Ali'i Kula Lavender Farm in Kauai for three price levels: free, $3.00, and a guided tour. For the most affordable option, see the lavender farm in the summer for the price of three drinks. The tour cost helps support the work of the farm crew, as well as the Ali'i Chang Agricultural Education Scholarship. You can visit the lavender farm any time of the year and tour the Garden's botanical gardens.
While you're there, look at some other plants and trees on the farm. You'll find avocado trees, olive trees, and different citrus fruits. There are also giant sunflowers and hydrangea. The farm is also a botanical garden with many plants and trees. It's a great way to get a taste of the agricultural life in Maui.
The farm's motto is Relax, Rejuvenate, and Renew. Its logo features a dragonfly, a symbol of rebirth, and the grounds are full of quiet sanctuaries. While the lavender fields are beautiful, don't miss the opportunity to take a break and enjoy a lavender scone made with fresh local ingredients. While there, sample the lavender lilikoi jelly or the delicious, fragrant strawberry syrup.
You can visit the Ali'i Kula Lavender Farm in the upcountry region of Maui. It is the inspiration behind the popularity of protea bouquets throughout the world. A single sprig of lavender inspired this small farmer. And she still maintains the integrity of her farm. Its divisions include a cafe, a tractor tour, and home and culinary packages.
Matsuda Fukuyama Farms
The Matsuda-Fukuyama family has been farming on Oahu's north shore for over a century, and their newest venture is Kahuku Farms. Originally a partnership between the Fukuyama and Matsuda families, Matsuda-Fukuyama has since established itself as a trusted local food source. The farms began as a partnership, with the Matsuda and Fukuyama families merging their farms in 1986.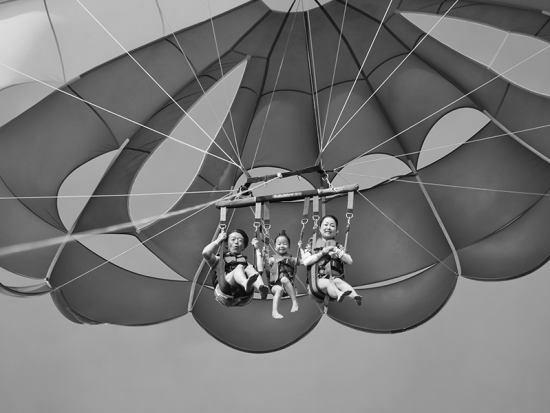 The family's long-time farming tradition began when Kylie's great-grandparents began farming in the Kahuku area in the early 1900s. Melvin Matsuda, the third-generation farmer, and Clyde Fukuyama, his father, have worked together to run Kahuku Farms Inc. on about 400 acres. They grow various fruits and vegetables, including apple bananas, mangoes, long and round eggplant, and taro leaf. They continue to work closely with the University of Hawaii to use cutting-edge technology to maximize the crops they grow and distribute.
The Matsuda/Fukuyama family first began farming in Kahuku in the 1940s. In the 1960s, Masatsugu and Nora Fukuyama came to Hawaii from Japan and started growing cucumbers, watermelon, and eggplant. In 1986, they met Melvin Fukuyama and Clyde Matsuda and merged the two families' farms to form the Kahuku Brand.
Matsuda-Fukuyama Farms has evolved from a commercial farm into a successful agritourism enterprise. It started with a small fruit stand. The business grew, and Kylie and Melvin Matsuda's sons later expanded into chocolate and recently launched acai berry production. This unique approach has allowed the family to become successful without losing their integrity.
Romy's Kahuku Prawns and Shrimp
This popular roadside stand offers fried and steamed seafood in various sauces. Locals visit Romy's to try their fresh catches. Here you'll also learn about the agricultural practices of a local farmer. Listed below are some tips to make your vacation a memorable one. Read on to find out how to plan your next trip!
For a more intimate look at local agriculture, head to Kahuku on Oahu. Romy's Kahuku Prawns and Shrimp is located across from Kahuku Farms. A meal here is a complete meal best shared with a friend. You can also visit the shrimp hatchery on the island to learn more about raising these beautiful creatures.
To learn about the farming practices in Oahu, visit Romy's Kahuku Prawns & Shrimp, a local favorite. Located in Kahuku, this restaurant is steps away from a 30-pond shrimp farm. This restaurant is known for its fresh shrimp, prepared daily onsite. The menu is diverse, including fried sunfish and steamed prawns.
For the most authentic Oahu shrimp, visit the North Shore. The famous shrimp truck trail can be found here. Although some shrimp trucks sell imported shrimp from other countries, the freshest ones are from the island's local aquaculture farms. The tour takes you past the shrimp truck trail to local farms. The term is well worth your time.
Ocean Vodka
If you're looking for a taste of Hawaii, you've come to the right place. In this Insiders' Guide to Local Agriculture, Kylie Matsuda, a fourth-generation farmer, commands the development of tourism for her 300-acre farm. Her father and grandfather merged their farms in 1986 and envisioned growing fruit commercially under the Kahuku brand. After graduating from the University of Hawai'i in 2001, Matsuda found a niche in tourism.
On Oahu, you'll find a cafe and farm-to-table restaurant, Kahuku Farms. In addition to fresh and healthy dishes like smoothies and lemonade, you'll find fresh farm produce, such as roasted vegetables and kale. You can also grab a meal at Kahuku Farms' onsite cafe or stroll across the highway.
The family roots of Kahuku Farms go back to the early 1900s when Kylie's great-grandparents first settled on the island. Kylie's father started the family's business, Kahuku Farms Inc. and Matsuda-Fukuyama Farms Inc. She had previously worked in the city but was looking for a different career. Now she's a fourth-generation grower who's dreaming big: she wants to grow Brazilian dwarf bananas, Japanese eggplant, luau leaf, and certified organic portabella mushrooms.
While you're at it, stop by the farm stand next to the cafe and eat delicious fare. The ice cream counter offers tasty treats, including lilikoi butter and grilled haupia banana bread. You can even purchase lilikoi butter and jam from the farm's office. The tour ends at a farm stand with an organic cafe.